AirBTU Products offers a wide range of products, services, and expertise for air moving equipment and industrial air pollution control systems. We offer expertise in sales and marketing support to our principals.
Market Development
Sales Lead Tracking
Product Seminars
Targeted Campaigns
Typically,  AirBTU Products LLC principals offers continuting education professional credits to those engineers holding Professional Engineer (PE) designation at lunch and learn events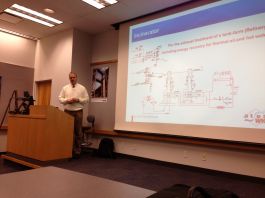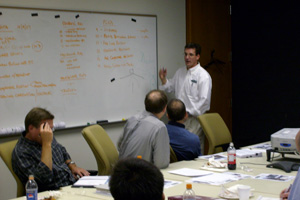 Left:   Lunch & Learn Seminar on Natural Gravity Industrial Ventilation
Presented by MOFFITT Corporation.  Right:  technical presentation on thermal oxidation .
These are only two of the many services AirBTU Products can provide.  Call or email for more information.